Suburbia - Loneliness and Salvation, 2000
Revolving multiple projection, dimensions variable. Exhibited at KZNSA Gallery, the Bergen Art Academy.
During an early research trip to Angola, whilst walking around the ramparts of the old fort in Luanda, I entered a sort of courtyard filled with relics that seemed to have no relationship with one another. After intensive inquiry I came to find out that many of these relics, military and civilian, had been gifted to the municipality of Luanda. They included architectural artifacts, statues, and military hardware. Upon further investigation I found out that after World War II a lot of obsolete military hardware had been donated to ex-colonies. I came across aircraft, tanks, and all kinds of hardware that was on display.
Review of the work by Paul Edmunds, Artthrob, November 2000.
Jose Ferreira's video piece, entitled Suburbia - loneliness and salvation takes an ominous, almost dramatic look at the intrusion into the personal by the technological. A pool of light filled by the silhouette of what looks like a massive military aircraft, moves over the landscape of Ferreira's cool blue bed clothes. This is accompanied by a low, relentless rumbling... succeeds in creating a threatening, almost futuristic atmosphere.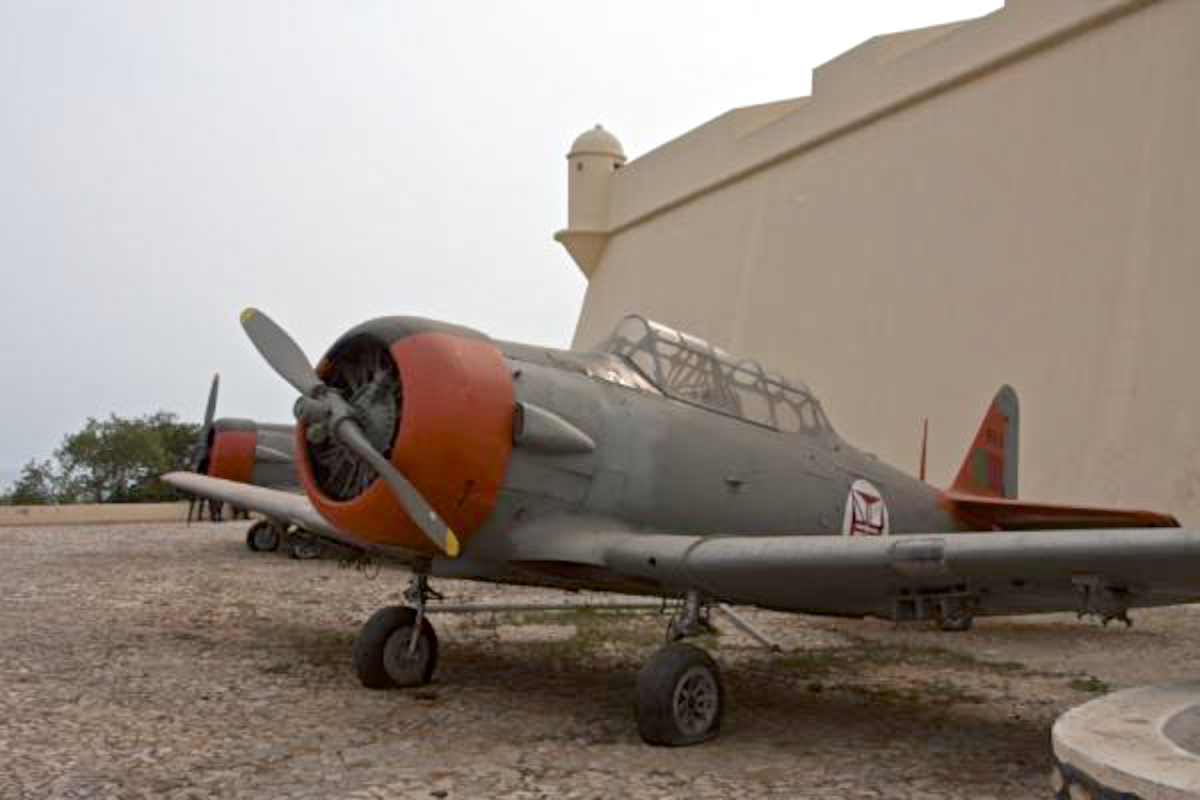 Archival image of a Spitfire donated to the Angolan government by the British Armed Forces, 1955